January 2021 I News I FRB I Other subjects
[FRB-CESAB] Newsletter 4 CESAB – January 2021
The FRB's Center for Biodiversity Synthesis and Analysis (CESAB) is a research structure with an international scope whose objective is to implement innovative work on the synthesis and analysis of existing data sets in the field of biodiversity. Twice a year, the CESAB publishes a newsletter listing the different news and activities going on.
A WORD FROM THE NEW FRB'S PRESIDENT: DENIS COUVET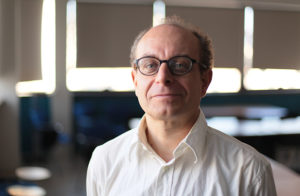 Denis Couvet
The French Foundation for Biodiversity Research's ambition is to better understand the dynamics of biodiversity, in interaction with those of societies. Its vocation is to build, with all actors, public and private, civil society, approaches based on nature and therefore biodiversity. Another main concern is to know how to anticipate the impacts, opportunities and unexpected effects… of these approaches, in an integrative and systemic framework. The synthesis center created by the FRB, CESAB, is a tool of excellence to meet these different objectives.
By bringing together the best international scientific teams around scientific synthesis, combining data, models and concepts, the work of CESAB should enable us to better understand the functioning of biodiversity, its state and its dynamics, from local to global scales. By shedding some light on the organization of ecological systems and socio-ecosystems, CESAB should help us address the complexity of these systems and the conditions of their resilience.
For the coming year, I hope that the FRB's team, which I have had the honor of chairing since January 1, and the scientific community will be able to work collectively on ambitious developments and exciting actions. 
Denis Couvet,
President of the French Foundation for Biodiversity Research
The FRB-CESAB team's would like to collectively thank Jean-François Silvain, president of the FRB for the last 7 years. His contribution to the CESAB was invaluable and we will miss his insight and guidance. 
CESAB News
Clarivate Plc, a global leader in providing trusted information and insights to accelerate the pace of innovation, unveiled its list of 
Highly Cited Researchers™ 2020
 on November 18. This annual list identifies researchers who demonstrated significant influence in their chosen field or fields through the publication of multiple highly cited papers during the last decade. Their names are drawn from the publications that rank in the top 1% by citations for field and publication year in the Web of Science™ citation index. 
12 researchers in this list are part of CESAB groups – a testimony of the excellence of CESAB projects and a highlight for the exceptional individual researchers working at CESAB who are having a great impact on the research community as measured by the rate at which their work is being cited by others.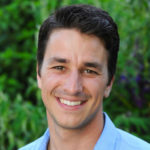 Simon Brandl
Simon Brandl
, post-doctoral for the project 
SCORE-REEF 
became assistant professor at the University of Texas at Austin Marine Science Institue (USA) in September 2020. We wish Simon all the best. 
Overall, the post-doctoral students of the CESAB groups have a strong attractiveness and 85% of them are still evolving in Academia, according to a survey conducted among CESAB project leader in 2020. The funding of post-doctoral students dedicated to each project is a particularity of the CESAB working groups. This is on the one hand a real asset for the animation and scientific dynamics of the groups, and on the other hand a real opportunity in terms of professional career for these young researchers.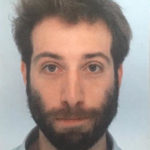 Jérémy Carlot
A new post-doctoral fellow has therefore joined the project SCORE-REEF, Jérémy Carlot.
Jérémy did his thesis at the Centre for Island Research and Environmental Observatory (CRIOBE) on the theme of coastal protection of reef islands. He studied functions provided by coral reef ecosystems – such as calcification, photosynthesis and respiration – in order to understand the current coral distribution in the island of Mo'orea, French Polynesia.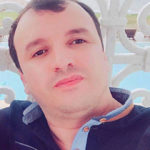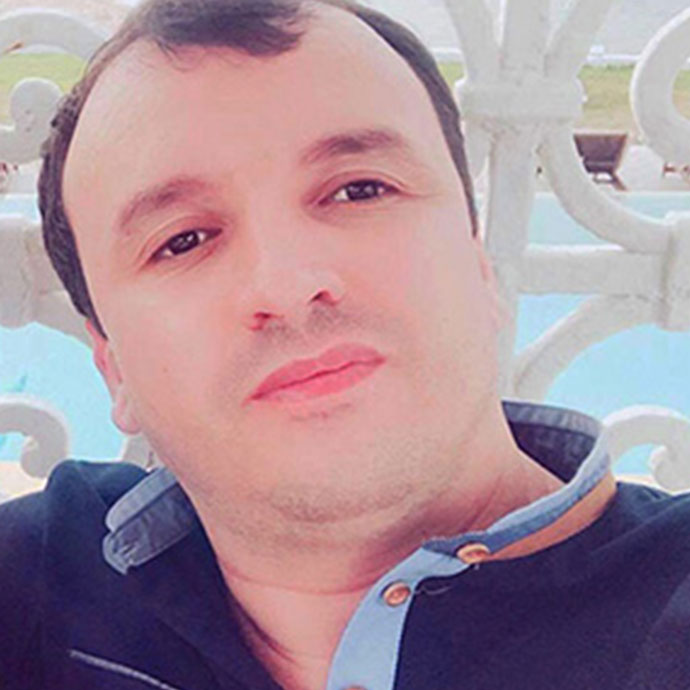 Ali Ben Abbes
We also have a new post-doctoral fellow for the PARSEC project: Ali  Ben Abbes.
Ali joined 
PARSEC
 in September 2020 to estimate socio-economic parameters in areas surrounding protected areas, using satellite images and artificial intelligence techniques. Ali received his PhD in Computer Science from the National School of Computer Science of the University of Manouba, Tunisia, and the University Clermont-Ferrand II, France, in 2016. He has previously completed a post-doctoral fellowship at the CARTEL laboratory in the University of Sherbrooke, Canada. He is now based in Montpellier at CESAB and LIRMM.
Past course and event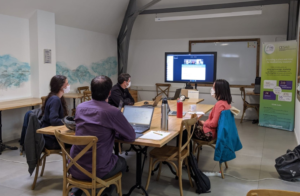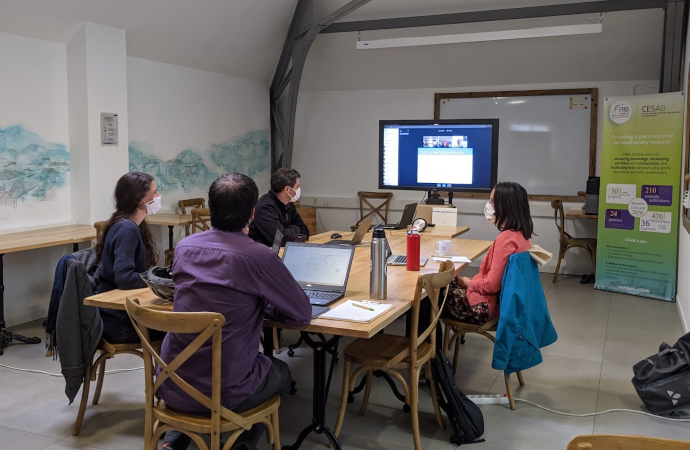 This course was part of a series of workshops organized within the framework of the research infrastructure "National hub for biodiversity data" (in French PNDB: Pôle National des Données de Biodiversité), to make data FAIR – Findable, Accessible, Interoperable and Reusable.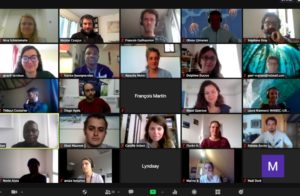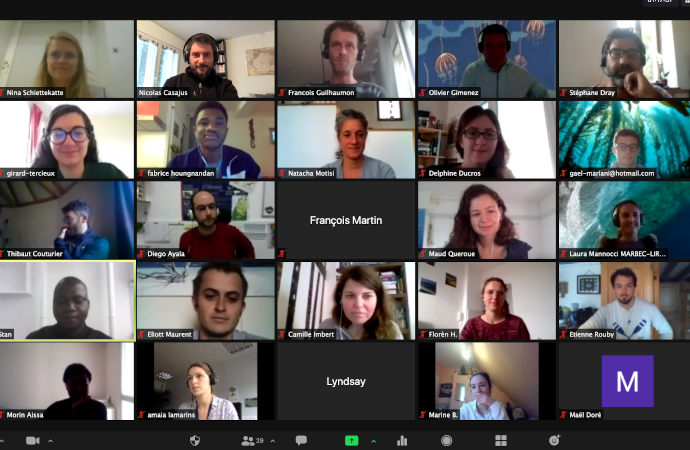 A few participants during the 2020 online training course
The CESAB and the GDR EcoStat organized the second edition of this training course. 23 students, engineers and researchers from all over France were able to attend this training course online and to learn about reproductibility, software development and version management tools (e.g. R, git, markdown, tidyverse, docker), applied to biodiversity research. 
Three training courses are currently planned for 2021: two with the GDR Ecostat and the GDR TheomoDive, and one on systematic reviews. 
2020 Call for proposals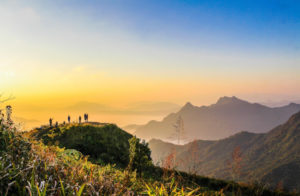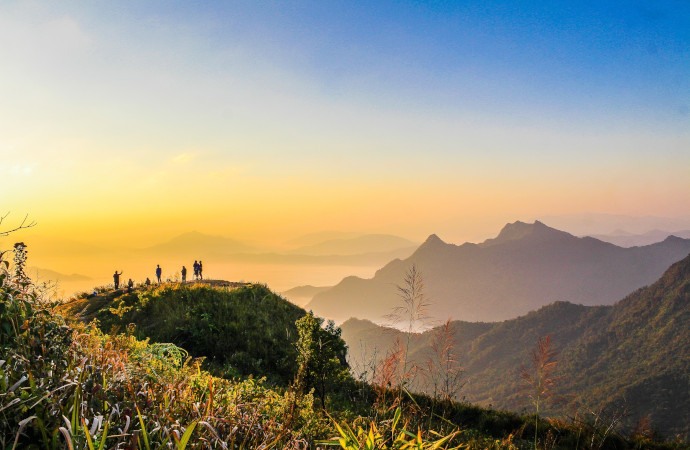 The FRB, through the CESAB, launched a 
call for proposals
to fund at least three innovative projects relating to the synthesis of ideas and concepts and/or the analysis of existing data. The selected projects will be funded for three years, including a post-doctoral fellow for two years. The call closed early December and 
53 pre-proposals are currently being evaluated
.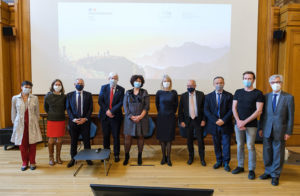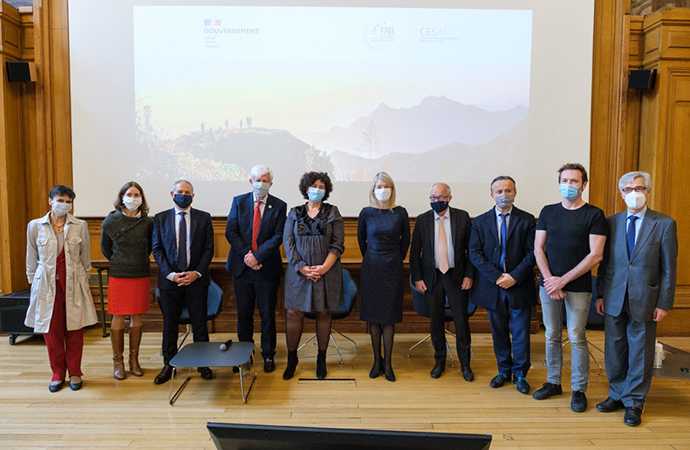 © Geoffroy Lasne
The call was officially launched on the 12th of October with the French Ministry of Higher Education and Research, and the French Secretary of State on Biodiversity, who both praised the innovation and excellence demonstrated by the French research on biodiversity. The two ministers also pointed out the innovative nature of the work carried out at CESAB and the importance of the collection and analysis of data to meet the global challenge of biodiversity loss.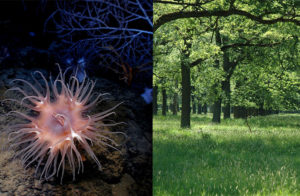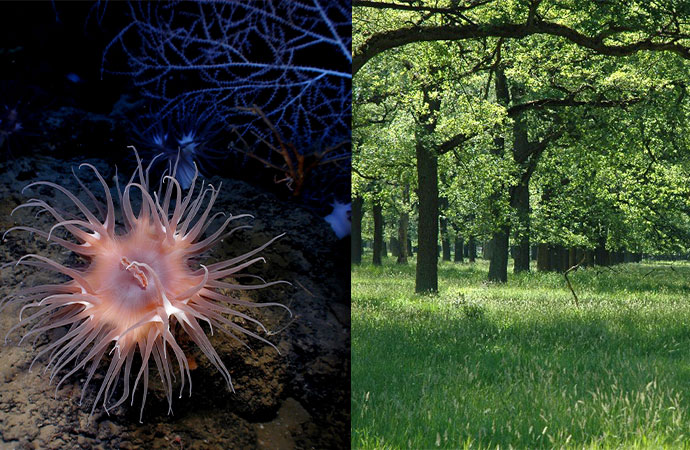 Two projects were selected from the 
FRB-CESAB call for proposals of systematic reviews
. Both projects will use systematic mapping, critical assessment and narrative synthesis of the corpus of selected texts. Expected outcomes are publications of review articles in international scientific journals.
Theme 1: State and future of marine biodiversity in a time of global change
InDySem:
 Influence of ecological dynamics on production and demand for marine ecosystem services. A systematic review for decision-making.
PI: Eric Thiebaut – Sorbonne University, Paris (France)
Theme 2, in partnership with Agropolis Fondation: Solutions for agro-ecological transition that conserve biodiversity
Agri-TE
: Evidence-based synthesis of the impacts of agro-ecological transition at the global scale to support integrated modelling and decision-making
PI: Damien Beillouin – CIRAD, HORTYS, Montpellier (France)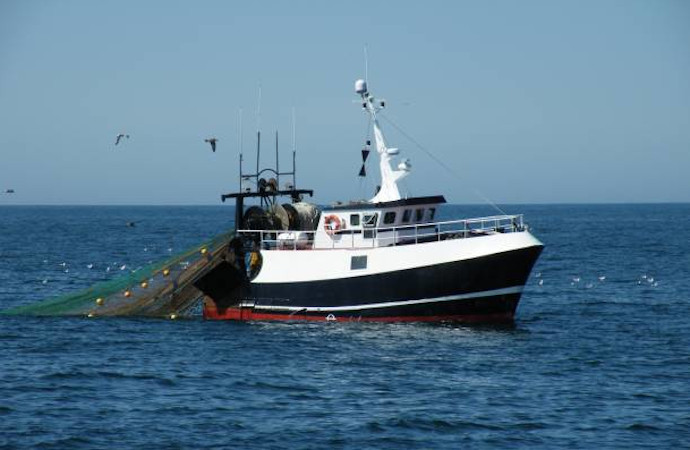 One project was selected from the 
joint call between FRB-CESAB and France Filière pêche
. It will be based on the analysis and synthesis of existing data, as well as the modelling of the 
effects of climate change on the biodiversity of European fish stocks and associated fisheries (North-East Atlantic and Mediterranean). 
MAESTRO
: Climate change effects on exploited marine communities
PIs: Arnaud Auber – IFREMER (France) and Camille Albouy – IFREMER (France)
MAESTRO will contribute to a better understanding of the effect of climate change on fish resources and fisheries, to help develop adaptive fisheries management measures.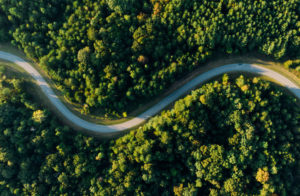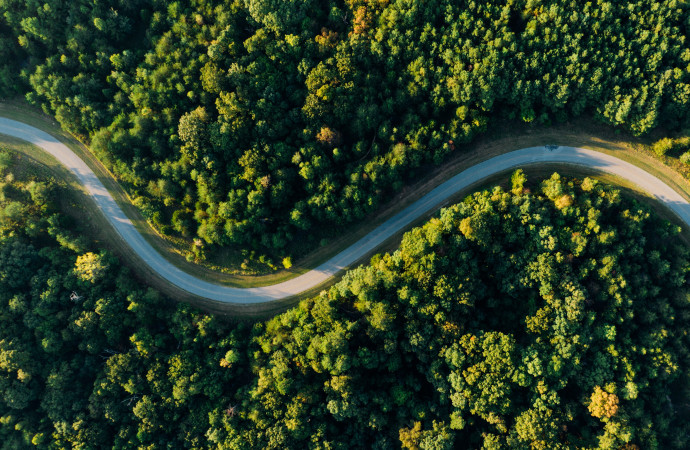 The selected project will be based on the theme "Territorial approach to biodiversity: transport infrastructures, natural and agricultural environments" at a European geographic level.
CESAB Working groups
Despite the health situation, which prevents researchers from meeting in-person at CESAB in Montpellier, the groups remain active and work remotely (see news article about FREE and RED-BIO meetings). These virtual meetings ensure the continuation of the projects' work and several scientific articles have been published in the last few months, some of them in high impact journals as Nature Communication, Global Change Biology,… 
The groups' meeting will be mostly virtual for the first half of 2021 and we keep our fingers crossed for the health situation to improve so the second meeting may be held at CESAB after the summer. In such case, no less than 17 groups will follow one another between September and December 2021. 
CESAB should also host four 
CESABAFTER
 during which the working groups AFROBIODRIVERS, FUNCTIONALWEBS, GEISHA and RAATD will be able to extend their work. 
New publications from CESAB working groups
Ballesteros Mejia L, Arnal P, Hallwachs W, Haxaire J, Janzen D, Kitching IJ & Rougerie R (2020) A global food plant dataset for wild silkmoths and hawkmoths and its use in documenting polyphagy of their caterpillars (Lepidoptera: Bombycoidea: Saturniidae, Sphingidae). Biodiversity Data Journal, 8, e60027. doi: 10.3897/BDJ.8.e60027.
Bourgeois B, Gaba S, Plumejeaud C & Bretagnolle V (2020) Weed diversity is driven by complex interplay between multi-scale dispersal and local filtering. Proceedings of the Royal Society B: Biological Sciences, 287, 20201118. doi: 10.1098/rspb.2020.1118.
Fried G, Armengot L, Storkey J, Bourgeois B, Gaba S, Violle C & Munoz F (2020) Do ecological specialization and functional traits explain the abundance-frequency relationship? Arable weeds as a case study. Journal of Biogeography, accepted. doi: 10.1111/jbi.13980.
Gaba S, Cheviron N, Perrot T, Piutti S, Gautier J-L & Bretagnolle V (2020) Weeds enhance multifunctionality in arable lands in South-West of France. Frontiers in Sustainable Food Systems, 4, 71. doi: 10.3389/fsufs.2020.00071.
Denelle P, Violle C & Munoz F (2020) Generalist plants are more competitive and more functionally similar to each other than specialist plants: insights from network analyses. Journal of Biogeography, 47, 1922–1933. doi: 10.1111/jbi.13848.
Grenié M, Violle C & Munoz F (2020) Is prediction of species richness from stacked species distribution models biased by habitat saturation? Ecological Indicators, 111, 105970. doi: 10.1016/j.ecolind.2019.105970.
Laroche F, Violle C, Taudière A & Munoz F (2020) Analyzing snapshot diversity patterns with the Neutral Theory can show functional groups' effects on community assembly. Ecology, 101, e02977. doi: 10.1002/ecy.2977.
Loiseau N, Mouquet N, Casajus N, Grenié M, Guéguen M, Maitner B, Mouillot D, Ostling A, Renaud J, Tucker C, Velez L, Thuiller W & Violle C (2020) Global distribution and conservation status of ecologically rare mammal and bird species. Nature Communications, 11, 5071. doi: 10.1038/s41467-020-18779-w.
Mahaut L, Fort F, Violle C & Freschet GT (2020) Multiple facets of diversity effects on plant productivity: Species richness, functional diversity, species identity and intraspecific competition. Functional Ecology, 34, 287–298. doi: 10.1111/1365-2435.13473.
Bonhomme C, Céréghino R, Carrias J-F, Compin A, Corbara B, Jassey V, Leflaive J, Farjalla VF, Marino NAC, Rota T, Srivastava DS & Leroy C (2020) In situ resistance, not immigration, supports invertebrate community resilience to drought intensification in a neotropical ecosystem. Journal of Animal Ecology, accepted. doi: 10.1111/1365-2656.13392.
Céréghino R, Françoise L, Bonhomme C, Carrias J-F, Compin A, Corbara B, Jassey V, Leflaive J, Rota T, Farjalla VF & Leroy C (2020) Desiccation resistance traits predict freshwater invertebrate survival and community response to drought scenarios in a Neotropical ecosystem. Ecological Indicators, 119, 106839. doi: 10.1016/j.ecolind.2020.106839.
Guzman LM, Trzcinski MK, Barberis IM, Céréghino R, Srivastava DS, Gilbert B, Pillar VD, de Omena PM, MacDonald AAM, Corbara B, Leroy C, Ospina Bautista F, Romero GQ, Kratina K, Debastiani VJ, Gonçalves AZ, Farjalla VF, Richardson BA, Richardson MJ, Dézerald O, Petermann J, Talaga S, Piccoli GCO, Jocqué M & Montero G (2020) Climate influences the response of community functional traits to local conditions in bromeliad invertebrate communities. Ecography, accepted. doi: 10.1111/ecog.05437.
Chang CW, Ye H, Miki T, Deyle ER, Souissi S, Anneville O, Adrian R, Chiang Y-R, Ichise S, Kumagai M, Matsuzaki SS, Shiah F-K, Wu J-T, hao Hsieh C & Sugihara G (2020) Long-term warming destabilizes aquatic ecosystems through weakening biodiversity-mediated causal networks. Global Change Biology, 26, 6413–6423. doi: 10.1111/gcb.15323.
David R, Mabile L, Specht A, Stryeck S, Thomsen M, Yahia M, Jonquet C, Dollé L, Jacob D, Bailo D, Bravo E, Gachet S, Gunderman H, Hollebecq J-E, Ioannidis V, Le Bras Y, Lerigoleur E & Cambon-Thomsen A (2020) FAIRness Literacy: The Achilles' Heel of Applying FAIR Principles. Data Science Journal, 19, 32. doi: 10.5334/dsj-2020-032.
Jarry R, Chaumont M, Berti-Équille L & Subsol G (2020) Assessment of CNN-based methods for poverty estimation from satellite images. Proceeding of the 25th International Conference on Pattern Recognition, ICPR'2021, 11th IAPR International Workshop on Pattern Recognition in Remote Sensing, PRRS'2021, 15p.
Specht A, Corrêa P, Belbin L & Loescher HW (2020) Critical research infrastructure: The importance of synthesis centers. Elephant in the Lab. doi: 10.5281/zenodo.3660920.
Brandl SJ, Johansen JL, Casey JM, Tornabene L, Morais RA & Burt JA (2020) Extreme environmental conditions reduce coral reef fish biodiversity and productivity. Nature Communications, 11, 3832. doi: 10.1038/s41467-020-17731-2.
Parravicini V, Casey JM, Schiettekatte NMD, Brandl SJ, Pozas-Schacre C, Carlot J, Edgar GJ, Graham NAJ, Harmelin-Vivien M, Kulbicki M, Strona G & Stuart-Smith RD (2020) Delineating reef fish trophic guilds with global gut content data synthesis and phylogeny. PLoS Biology, 18, e3000702. doi: 10.1371/journal.pbio.3000702.
New publications from the FRB-CESAB team
Helmstetter AJ, Amoussou BEN, Bethune K, Kamdem NG, Glèlè Kakaï R, Sonké B & Couvreur TLP (2020) Phylogenomic approaches reveal how climate shapes patterns of genetic diversity in an African rain forest tree species. Molecular Ecology, 29, 3560–3573. doi: 10.1111/mec.15572.
Helmstetter AJ, Béthune K, Kamdem NG, Sonké B & Couvreur TL (2020) Individualistic evolutionary responses of Central African rain forest plants to Pleistocene climatic fluctuations. Proceedings of the National Academy of Sciences of the United States of America, 117, 32509–32518. doi: 10.1073/pnas.2001018117.
Helmstetter AJ, Kamga SM, Bethune K, Lautenschläger T, Zizka A, Bacon CD, Wieringa JJ, Stauffer F, Antonelli A, Sonké B & Couvreur TLP (2020) Unraveling the phylogenomic relationships of the most diverse African palm genus Raphia (Calamoideae, Arecaceae). Plants, 9, 549. doi: 10.3390/plants9040549.
Helmstetter AJ, Papadopulos AST, Igea J & Van Dooren TJM (2020) Trait evolution and historical biogeography shape assemblages of annual killifish. Journal of Biogeography, 47, 1955–1965. doi: 10.1111/jbi.13912.
Researcher portrait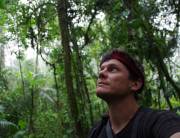 Thomas Couvreur, PI for the project RAINBIO from 2014 to 2017
"RAINBIO was the first large project I had to manage, only three years after entering the IRD (Research Institute for Development) and was fundamental to my career development. Leading such a large group of international researchers was challenging but gave me a lot of experience. I really enjoyed being the PI and we had a lot of fun. The group was solid and the relationships were always very good, even today we continue our tight collaboration in different projects. I look back with nostalgia on the RAINBIO days, the meetings and the dinners in Aix en Provence (CESAB's first location before moving to Montpellier in January 2019)!
Nowadays, so much data is being generated and is available, and there are few funders that are interested in getting people together and synthesize this data. However, if we are to tackle large scale challenges in biodiversity, such efforts are vital. I think we have shown this quite well in RAINBIO. When the idea to fuse herbarium databases into a single one came to me, it was hard to get people on board. Some said it was too complicated. However, the CESAB provided an ideal situation, together with an excellent postdoc to actually do this. Interestingly, similar efforts have been undertaken alongside RAINBIO, like the BIEN (Botanical Information and Ecology Newtwork) working group and are now joining forces (see Enquist BJ et al., (2019) The commonness of rarity: Global and future distribution of rarity across land plants. Science Advances, doi: 10.1126/sciadv.aaz0414.)"
The RAINBIO project was interested in Africa's tropical rainforests and published a free database containing high quality georeferenced occurrences of vascular plants from sub-Saharan tropical Africa. RAINBIO also created a R package "
ConR
" that enables rapid batch preliminary conservation assessments following Criteria B of the 
IUCN 
guidelines.
RAINBIO is still active: six publications were published after the project was finished and the latest were the subject of a press release (in French: "
La synthèse de données au service de la flore tropicale africaine menacée
"). CESAB also played an important role in setting up the project "
GLOBAL
" to start in 2020, for which Thomas Couvreur received an ECR grant of 1,950,000€, to work on tropical rain forest diversification.
CESAB in zoom in 2020