Project ended in 2023
AGRI-TE
Evidence-based synthesis of the impacts of agro-ecological transition at the global scale to support integrated modelling and decision-making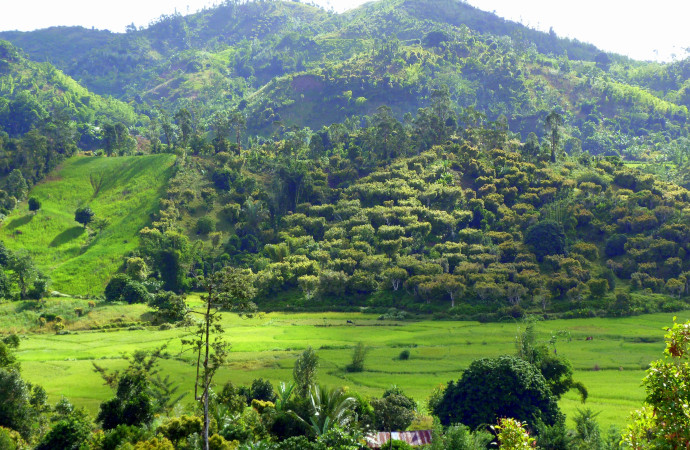 Clove monoculture in Madagascar © P Danthu
Agriculture is the largest managed biome, with large potential for agro-ecological transition to play a crucial role in sustaining biodiversity, mitigating climate change and ensuring food security. Comprehensive evidence-based information on the multi-dimensional impacts of various agricultural practices can support decision-makers select effective transition pathways. Yet, currently no such global synthesis exists despite the abundant literature on agro-ecological systems.
AGRI-TE proposes to systematically synthetize quantitative evidence of the effect of main agro-ecological systems (e.g. agroforestry, organic agriculture, conservation agriculture) on the performance across multiple criteria such as biodiversity, agronomic, nutritional and economic outcomes. The synthesis of agro-ecological system performance metrics will be performed through a novel and state-of-the-art methodological approach with approx. 500 meta-analyses.
Based on these results, a systematic map will emerge to guide future research. The quantification of the performance, considering the quality of the studies, will allow to precisely informing decision makers of the performance of such systems using the largest multi-criteria evaluation ever produced.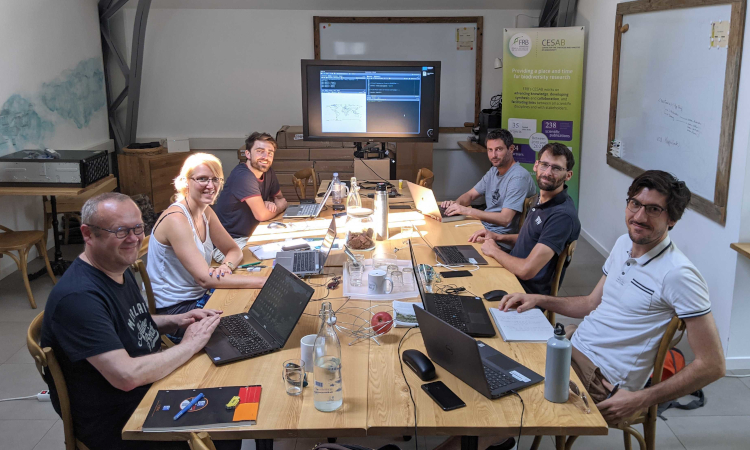 Members of the AGRI-TE and INDYSEM projects at CESAB in July 2021

Researchers
PI: 
Damien BEILLOUIN – CIRAD, HORTYS (France)
Postdoc:
Jonathan BONFANTI – CIRAD, HORTYS (France)
ouvrir/fermer
Participants: 
David MAKOWSKI – INRAE, UMR agronomie (France); Sarah JONES – The Alliance of Bioversity and CIAT-CGIAR (France); Gaëlle DAMOUR – CIRAD, UPR GECO (France); Claudine BASSET-MENS – CIRAD, UPR HORTYS (France); Abishek CHAUDHARY – Institute of Technology (India); Matthew MITCHELL – University of British Columbia (Canada).
AGRI-TE brigs together experts in agronomy, ecology as well as in databases and statistical analyses. 
Publications
[01] Bonfanti J, Langridge J & Beillouin D (2023) A global database to catalogue the impacts of agricultural management practices on terrestrial biodiversity. Data in Brief, accepted. DOI: 10.1016/j.dib.2023.109555.