CESABAFTER: when the groups come back
Extend research work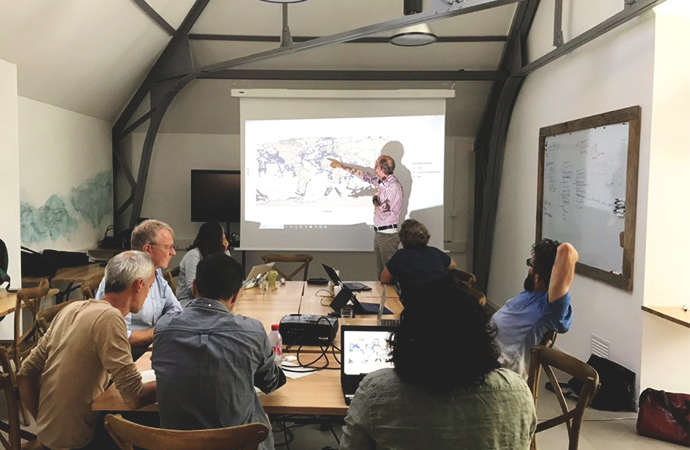 Meeting of the group FORCIS in 2020
The main objective of CESAB is to implement innovative work of synthesis and analysis of existing data sets in the field of biodiversity. Each year, the center welcomes a large number of researchers from all continents, during several working sessions.
Each group selected following a rigorous procedure is funded for two to three years, depending on the format of the call, and benefits from the support of a dedicated postdoctoral fellow and the CESAB team: technical, administrative, logistical and communication support.
Thanks to the network and collaboration developed at CESAB, the participants of a CESAB group can give a second life to their project. Through the CESABAFTER meetings, the FRB makes the CESAB's team and the center in Montpellier available to groups who wish to extend their work or open up on new perspectives. CESABATER meetings are an opportunity to engage in novel scientific collaborations to extend the initial project. In particular, theses meetings will build upon the work from previous years to initiate new collective publications and answer to new calls for proposals. Cost of these CESABATER meetings can be partially covered by CESAB.