Project ongoing since 2019
SCORE-REEF
Spatio-temporal variability of coral reefs at the global scale: causalities, idiosyncrasies and implications for ecological indicators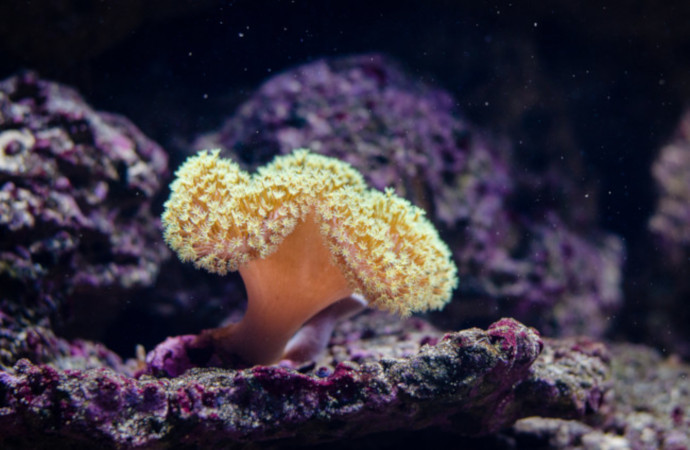 Coral reefs host the highest biodiversity in the marine realm and provide crucial services (e.g. edible biomass) that sustain 500 million people worldwide. However, reefs are rapidly degrading due to climate-induced disturbance events and a backdrop of chronic stress (e.g. overfishing, increased nutrient loads). With reefs still recovering from the most prolonged global coral die-off on record (2015-2016), taking up the gauntlet of disentangling the individual effects of multiple stressors is a necessary step to help managers and conservation practitioners making decisions in a context of high  uncertainty.
This would require a set of complementary indicators evaluating the multi-faceted status of reefs in both terms of taxonomic and functional diversity. Such indicators should be built using large-scale and long-term datasets to capture a wide range of environmental, biogeog raphical and anthropogenic conditions.
In SCORE-REEF, we will aim for this, by merging global-scale spatial databases on coral reef benthic and fish assemblages and long -term datasets derived from monitoring  programs running in the French Territories (Fren ch Polynesia, New Caledonia, Mayotte, Reunion Island, Eparses Islands, Martinique and Guadeloupe) and other regions (Hawaii, 43 Pacific islands, 18 sites in the South Western Indian Ocean, 91 sites in the Caribbean).  
We will:
evaluate the quality, relevance and the consistency of available datasets and systematically evaluate existing indicators; 

assess the temporal dynamics of coral reef benthic and fish assemblages using taxonomic, functional  and phylogenetic  approaches to define ecoregions;

develop region-specific indicators of coral reef  health and resilience accounting for both taxonomic, functional  and phylogenetic  facets of biodiversity with regard to human impacts and to environmental variability;

test for the relevance and temporal stability of indicators used within the context of the European Water Framework Directive, GCRMN and MPA monitoring;

we also plan to directly meet managers and stakeholders (representing MPAs, IFRECOR and WFD) during the project to j

o

i

n

t

l

y

 

evaluate environmental policies and propose co-defined indicators and metrics

.

 
© CESAB Score-Reef 2019
More information
SCORE-REEF brings together specialists in macroecology, conservation, coral reef corals and fish, indicators and data analysis. 
PIs:
Valeriano PARRAVICCINI – EPHE (France) ; Mehdi ADJEROUD – IRD (France).
Postdoc:
Simon BRANDL – FRB-CESAB (France)
Participants:
Lionel BIGOT – University of La Réunion (France); Yolande BOUCHON-NAVARO – Antilles University (France); Emily DARLING – Wildlife Conservation Society (USA); Mary DONOVAN – University of Hawaii (USA); François GUILHAUMON – IRD (France); Sandrine JOB – CORTEX (France); Sally KEITH – University of Lancaster (UK); Jean-Philippe MARECHAL – Nova Blue Environment (France), Rick STUART-SMITH – University of Tasmania (Australia); Giovanni STRONA – European Commission Joint Research Centre; Julian WICKEL – MAREX (France); Ivor WILLIAMS – NOAA (USA).