January 2023 I News I Cesab I Other subjects
[FRB-CESAB] Newsletter 8 CESAB – January 2023
The FRB's Center for Biodiversity Synthesis and Analysis (CESAB) is a research structure with an international scope whose objective is to implement innovative work on the synthesis and analysis of existing data sets in the field of biodiversity. Twice a year, the CESAB publishes a newsletter listing the different news and activities going on.
A word from Nicolas MOUQUET, CESAB's scientific director

The year of 2022 has been particularly prosperous for the CESAB. We have:
Gained in maturity

. After the move to Montpellier in 2019, we've explored several patterns for the synthesis groups with news partners. This has enabled us to considerably increase the number of active groups from 8 in 2019 to 28 in 2023. We are now working on consolidating this model to make it self-sustaining in the long-run.

Started up again with in person meetings

. The COVID period has allowed us to improve our ability to guide groups in their online work, but also to see the limits of what is conceivable online. Biodiversity data synthesis is a human adventure above all, made of contacts and surprises, which mostly take place when groups gather and live together during an entire week!
Renewed the scientific council of the CESAB, which has very quickly been involved in the assessment of the applications for the call for proposals.
Finally, we've experimented the setup of a new call for proposals, the Datashare, which focuses on the gathering of biodiversity data and should be reconducted in 2023.
I am convinced that 2023 will be a pivotal year for us to reach another stepping stone in our development, with initiatives already in preparation, and, I hope, the realisation of a joint call for proposals with several synthesis centres supported by Biodiversa+.
In the past four years since the arrival of the CESAB in Montpellier, more than 6 million euros have been secured for the synthesis of data on biodiversity, thereby allowing 474 academics to work in the best possible conditions.
In addition to the synthesis groups, we organise three annual workshops from which 115 PhD students and post-docs have benefitted. In 2023, a new workshop will be introduced on artificial intelligence and biodiversity.
This enthusiasm is possible thanks to the unconditional support of the FRB, its founding members, our partners and the FRB staff involved in the CESAB, whose professionalism and efficiency most often go hand in hand with benevolence and cheerfulness! I thank them dearly for what they bring to the CESAB with its scientific community in particular and biodiversity in general.
Happy new year 2023!
Coming up in 2023
During the first semester of 2023, the CESAB will be particularly busy. Among other planned events:
More than a dozen synthesis groups are booked to enjoy the CESAB working environment by summer 2023.
The second edition of the workshop organised in partnership with GDR TheoMoDiv will take place between 3rd and 7th (See below in the workshop section for more details and for a pre-registration link).
The CESAB scientific council will be meeting in person in March.
An inter-consortium meeting of the AI Biodiversity challenge is planned for April.
Postdoc offer:
The project Acoucène is currently recruiting a postdoc. Deadline for applications: 28th February 2023.
Congratulations to the selected projects!
Five new projects will be starting in 2023, bringing to 28 the number of currently hosted groups:
Three projects selected in the context of the 2022 open call for proposals:

Bioforest

Interactions between tree Biodiversity, Forest dynamics and climate in managed tropical forests: a pan tropical approach.
Principal Investigators: Marielos PEÑA-CLAROS (Wageningen University, NL), et Camille PIPONIOT (Cirad, France)

Food-Webs

Food-webs in the Anthropocene: a stable isotope synthesis to understand the global response of freshwater ecosystems.
Principal Investigators: Julien CUCHEROUSSET (CNRS, France), et Maria PEÑA-CLAROS (Wageningen University, NL)

Rivage

Revisit Island Vulnerability during the Anthropocene Geologic Era.
Principal Investigators: Céline BELLARD (Paris-Saclay University, France), et Daniel KISSLING (Amsterdam University, NL)
Two selected projects in the context of the Datashare call for proposals.

Islets

ISland Leaf Ecophysiological Trait Synthesis.
Principal investigators: Kasey BARTON (Hawaii University, United States), et Claire FORTUNEL (IRD, France)

Phenofish

Creating a global database of fish functional traits: integrating physiology and ecology across aquatic ecosystems.
Principal investigators: Sébastien BROSS (Toulouse University, France), et Nicolas LOISEAU (CNRS, France)
New partnership:
The Canadian Institute of Ecology and Evolution (CIEE) and CESAB are happy to announce the upcoming joint call that will allow researchers from Canada (Quebec excluded) to take part in meetings based in CESAB. The funds are generously provided by the French ambassy in Canada.
The FRB team dedicated to the CESAB is now comprised of 14 people:
Cécile THIAUCOURT joined the team in late 2022 to take over the communication role of Marie-Claire DANNER, still based at the CESAB but now devoted to other FRB missions.
Currently hosted research members are:

5 post-docs: Jonathan BONFANTI, Brunno OLIVEIRA, Aurore RECEVEUR, Erica RIEVRS BORGES et Devi VEYTIA
2 research engineers working on the Parsec project: Marie ORBLIN (on a contract with the University of Montpellier) and Marieke SCHULTZ.
An intern from McGill University (Canada) hosted as part of the Bioshifts project: Nikkie MOORE.
Stéphanie D'AGATA (Blue Justice) and Kévin HOEFFNER (Landworm) also joined us recently but will be based remotely in Brest and Rennes, respectively.

Are meant to join us in 2023:

Camille COUX, who will take over the role of Laura MANOCCI and strengthen the data science team with Nicolas CASAJUS
Etienne FORT, a six-month intern for the Maestro project, co-funded by 'France Filière Pêche' (the French research body on fishing practices).
Two new post-docs: Cathleen PETIT for the Spatman project and a post-doc for the Acoucène project, the recruitment of whom is in process.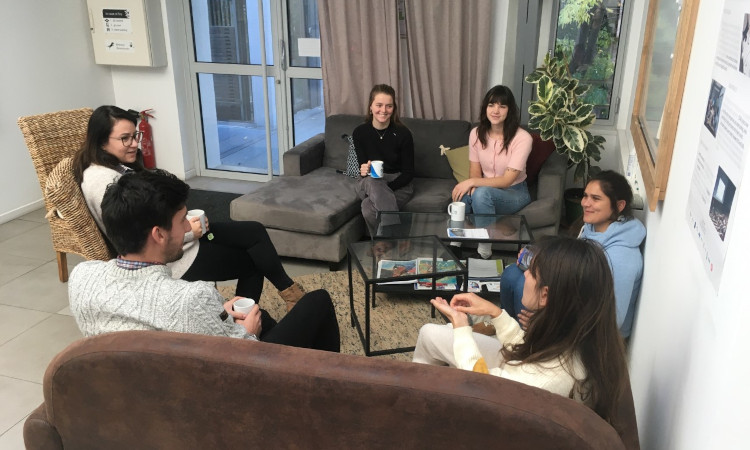 Spotlight on the courses
April: Theory-driven analysis of ecological data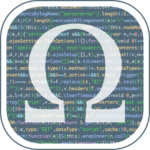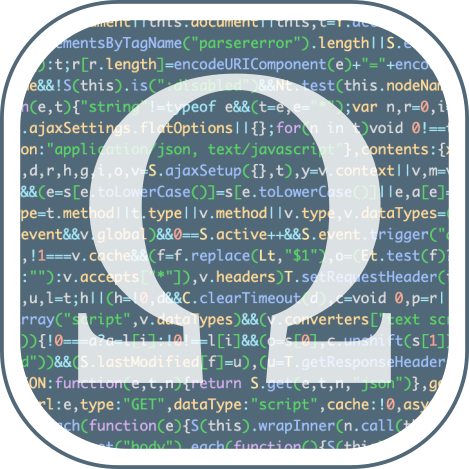 This five-day course is co-organised by the GdRTheoMoDive and aims at training young researchers in biodiversity data modelling techniques based on theory.
The second edition will take place from 3rd to 7th April 2023 in the CESAB offices in Montpellier. The course will be in English and the number of places is limited.
Pre-registration is open!
Deadline for pre-registering: 8th February 2023, midnight (CET)
October: Biodiversity knowledge synthesis: an introduction to meta-analyses and systemic reviews: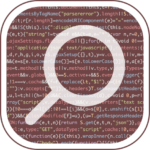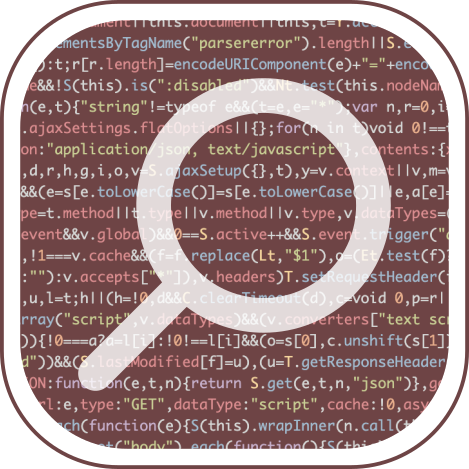 This five-day training course was co-organised by the FRB and two CESAB groups (InDySEM and Agri-TE) and took place in the first week of October in the CESAB offices. 15 young researchers were trained to the techniques of meta-analyses and systematic reviews applied to the field of biodiversity.
This training course will be renewed in October 2023 and pre-registration will open in May 2023.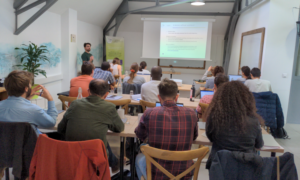 November: Data toolbox for reproducible research in computational ecology: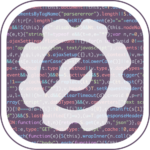 This year was the first edition of the training course and was co-organised by the GdR Ecostat [link].
The objective of this training course is to train young researchers in reproducibility, software development and version management tools applied to biodiversity research.
It took place in the last week of November 2022 and gathered 19 participants in the CESAB offices.
The course will be renewed in November 2023 and pre-registration will open in June.
Find out more about the courses
A glimpse at the second simester of 2022
From the 24 currently hosted by the CESAB, 11 gathered between mid-September and mid-December in the Montpellier offices.
29th September 2022: CESAB open days:

Members of the FRB scientific council, members of the administrative board and the stakeholder assembly along with the CESAB scientific council gathered for a day of discussions around data synthesis and upcoming challenges in biodiversity research. This day gathered 45 people in the CESAB offices and the old medicine school of Montpellier. Participants attended a presentation about the synthesis work undergoing at the CESAB and took part in workshops on research and knowledge synthesis: what is the aim of synthesis? How is data analysed? Why should research be supported?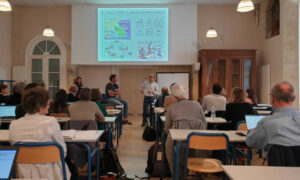 27th October 2022: National fair of the professionals in ecology and biodiversity:

Marie-Claire DANNER at the time in charge of the CESAB communication, participated to the fair that took place in Montpellier to present the work of the FRB/CESAB.
22nd November 2022: The results of the Red-Bio group were presented to the SFE2/GFO conference in Metz.
Renato LIMA, former postdoc of the SYNTREESYS group at Cesab, now assistant professor in ecology at Sao Paulo University, Brazil, took part in the launching of a new database on Amazonian biodiversity. The research he made during the SYNTREESYS project is mentioned in the local media.
Finally, 2023 started with a bang in CESAB with a QGIS course organised by Marieke SCHULTZ and Marie ORBLIN – both spatial data analysts for PARSEC project – that took place on 5th January and gathered a dozen of participants.
Find out more about CESAB projects
Spotlight on a CESAB researcher: Aurore RECEVEUR
Aurore RECEVEUR, winner of 2022 L'Oréal-UNESCO Young Talents France for Women in Science, revisits her career path and research with us.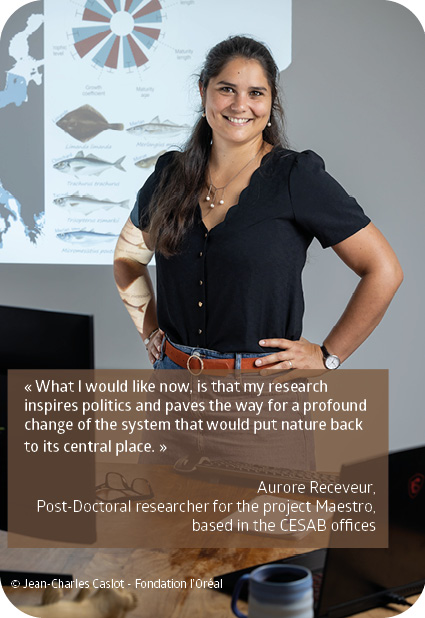 Tell us about your research 
I work on fishery science: science that looks at species of fish being exploited by humans. My research's main goal is to find a sustainable use of marine species and a support to their management and conservation. Currently, I'm working on the prediction and understanding of the impacts climate change will have on fish populations in Europe.
The project is looking at demersal species, namely species that live at the bottom of the sea such as the cod, the sole, the halibut, herring, flounder, the whiting from North-East Atlantic (Baltic sea, Northern sea, the English Channel, the Celtic sea and the Bay of Biscay) and Mediterranean Sea. It has three main objectives:
1) Understand physical habitats (such as thermal optimums) of these species whether exploited or not.
2) Predict the ways spatial distribution of these species might evolve between now and 2100 in the context of global warming. Here I'm trying to understand which species might disappear and, on the contrary, which species might 'benefit' from global warming.
3) Suggest alternative fishing practices adapted to those species that will increase in abundance with global warming.
Do you hope your research might have an impact outside of academia?



The reason why global warming has become widely accepted and understood was the plethora of independent studies that reached similar conclusions about this topic. It gets even more complex with biology, as uncertainties linked to species distribution and evolution are still very high. I don't think my project alone will save biodiversity, but I'm part of a global effort to tackle the understanding of how global warming will change and shape future ecosystems. What I would like now, is that this research inspires current politics to pave the way for a profound change of the system that would give back its central place to nature.
What has made working in CESAB special during your research?



Maestro project analyses data that have been gathered for more than 60 years, in about 30 different countries. The CESAB offices make possible the gathering of all this data and the adequate methods to analyse such data. The CESAB has not only brought me the material and scientific resources to work properly, it has also been a dynamic and motivating working environment, which contributes to making me happy to head for work in the morning.
Find out more about L'Oréal-UNESCO Young Talents France for Women in Science
Last CESAB publications
Auber A, Waldock C, Maire A, Goberville E, Albouy C, Algar AC, McLean M, Brind'Amour A, Green AL, Tupper M, Vigliola L, Kaschner K, Kesner-Reyes K, Beger M, Tjiputra J, Toussaint A, Violle C, Mouquet N, Thuiller W & Mouillot D (2022) A functional vulnerability framework for biodiversity conservation. Nature Communications, 13, 4774. doi: https://doi.org/10.1038/s41467-022-32331-y.
Claudet J, Ban NC, Blythe J, Briggs J, Darling E, Gurney GG, Palardy JE, Pike EP, Agostini VN, Ahmadia GN, Campbell SJ, Epstein G, Gill D, Himes-Cornell A, Jonas HD, Jupiter SD, Mangubhai S & Morgan L (2022) Avoiding the misuse of other effective area-based conservation measures in the wake of the blue economy. One Earth, 5, 969–974. doi: https://doi.org/10.1016/j.oneear.2022.08.010.
Gaüzère P, Blonder B, Denelle P, Fournier B, Grenié M, Delalandre L, Münkemüller T, Munoz F, Violle C & Thuiller W (2023) The functional trait distinctiveness of plant species is scale dependent. Ecography, 2023, e06504. doi: https://doi.org/10.1111/ecog.06504.  
Sabatini FM, Jiménez-Alfaro B, Jandt U, Chytry M, Field R, Kessler M, Lenoir J, Schrodt F, Wiser SK, Arfin Khan MAS, Attorre F, Cayuela L, De Sanctis M, Dengler J, Haider S, Hatim MZ, Indreica A, Jansen F, Pauchard A, Peet RK, Petrik P, Pillar VD, Sandel B, Schmidt M, Tang Z, van Bodegom P, Vassilev K, Violle C, Alvarez-Davila E, Davidar P, Dolezal J, Hérault B, Galán-de-Mera A, Jiménez J, Kambach S, Kepfer-Rojas S, Kreft H, Lezama F, Linares-Palomino R, Monteagudo Mendoza A, N'Dja JK, Phillips OL, Rivas-Torres G, Sklenár P, Speziale K, Strohbach BJ, Vásquez Martínez R, Wang H-F, Wesche K & Bruelheide H (2022) Global patterns of vascular plant alpha diversity. Nature Communications, 13, 4683. doi: https://doi.org/10.1038/s41467-022-32063-z.
Scholte P (2022) More is not enough: Central Africa and the proposed 30% protected and conserved areas by 2030. Oryx, 56, 810–811. doi: https://doi.org/10.1017/S0030605322001090.
Ariza A, Lengaigne M, Menkes C, Lebourges-Dhaussy A, Receveur A, Gorgues T, Habasque J, Gutiérrez M, Maury O & Bertrand A (2022) Global decline of pelagic fauna in a warmer ocean. Nature Climate Change, 12, 928–934. doi: https://doi.org/10.1038/s41558-022-01479-2.
Receveur A, Poulet L, Dalmas B, Gonçalves B & Vernay A (2022) Citizen science: How to extend reciprocal benefits from the project community to the broader socio-ecological system. Quantitative Plant Biology, 3, e20. doi: https://doi.org/10.1017/qpb.2022.16.
Comprehensive list of CESAB publications
CESAB in a nutshell