The courses provided at CESAB
Develop skills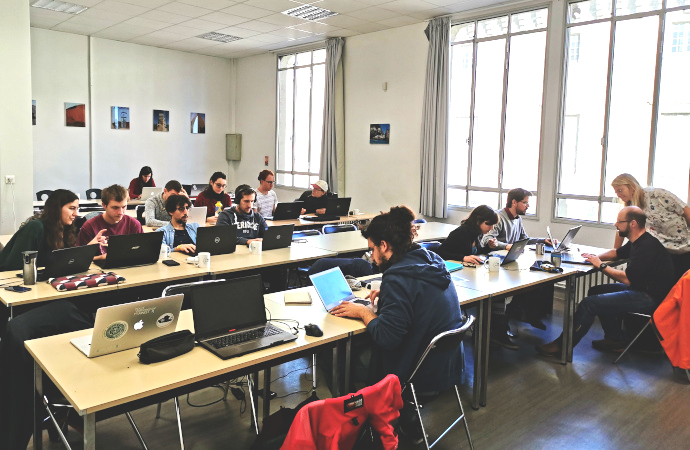 The CESAB, the FRB's main programme, provides courses on analysis tools applied to biodiversity research and data management in ecology.
Available in French or English, they are aimed at researchers working in the field of ecology (including PhD students, post-doctoral students, engineers).  
[2-6 November 2020, Online] Data Toolbox for Reproducible Research in Computational Ecology - 2020
The CESAB and the GDR EcoStat organize the second edition of the training course "Data Toolbox for Reproducible Research in Computational Ecology". The training course will take place from 2 to 6 November 2020 and will be held online.
The objective of this five-day course is to train young researchers in reproducibility, software development and version management tools (e.g. R, git, markdown, tidyverse, docker), applied to biodiversity research.
[19-21 October 2020, Online] Ecoinfofair2020
Within the framework of the research infrastructure "National hub for biodiversity data" (in French PNDB: Pôle national des données de biodiversité), the research and actions in progress on making data FAIR – Findable, Accessible, Interoperable and Reusable – propose the implementation of products and services, around the biodiversity data, "as FAIR and open as possible".
Thanks to the support of the DevLOG network (network of actors in the field of software development within Higher Education and Research), the PNDB is organizing workshops open to all, including an introductory training aspect.
[2-6 December 2019, Montpellier] Data Toolbox for Reproducible Research in Computational Ecology - 2019
The CESAB and the GDR EcoStat organized the training course "Data toolbox for reproducible research in computational ecology" from the 2nd to the 6th of December 2019. 
17 students, engineers and researchers from all over France came to attend this training at CESAB's premises in Montpellier.
Nicolas CASAJUS (FRB-Cesab), Stéphane DRAY (CNRS LBBE), Olivier GIMENEZ (CNRS Cefe), Loreleï GUÉRY (IRD Marbec), François GUILHAUMON (IRD Marbec), Nina SCHIETTEKATTE (EPHE Criobe) presented the essential tools for reproducible research (git/GitHub, rmarkdown, drake, R packages, etc.). Participants put into practice the knowledge acquired at the beginning of the training through projects in sub-groups. Everyone left satisfied with this experience.