Project ongoing since 2020
INTRACO
Unravelling the role of intraspecific variability in tree species coexistence in tropical forest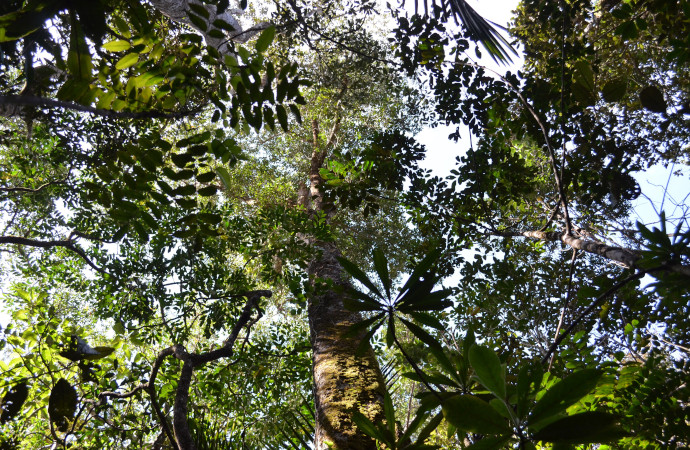 Various tropical forest species in New Caledonia © Ghislain Vieilledent
Hundreds of tree species can coexist within a single hectare of tropical forest. Several mechanisms have been proposed to explain how so many species can stably coexist while competing for a limited number of resources (mainly light, water, and nutrients). Among these mechanisms, the role of intraspecific variability (IV), which is large in tree communities, has only been recently considered.
Studies that have so far explored the effect of IV on species coexistence focused on species-poor systems, used disparate approaches, and reached contrasting results. IV can result from genetic variability and could make species less different, hindering their stable coexistence.
A different view is that observed IV is primarily the result of fine-scale environmental variability and could reveal differences among species on unobserved dimensions, promoting species coexistence.
INTRACO proposes to provide a clear synthesis of the effect of IV on species coexistence in hyperdiverse communities combining literature review, empirical data-set analyses, and both theoretical and data-based models. Our results will help understand and predict changes in biodiversity in a global change context.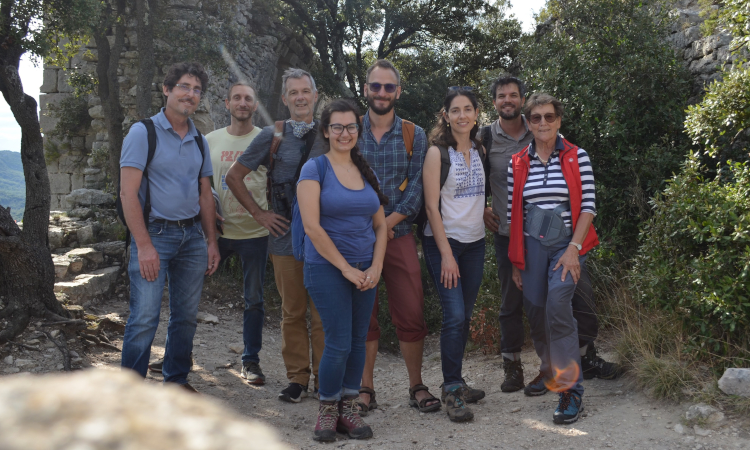 INTRACO project members in Montpellier in September 2021

Researchers
PIs :
Isabelle MARECHAUX – INRAE (France);
Ghislain VIEILLEDENT – CIRAD (France)
ouvrir/fermer
Participants :
Adam T.  CLARK – iDiv (Germany), James S.  CLARK – Duke University (USA) / INRAE (France), Benoit COURBAUD – INRAE (France), Camille GIRARD-TERCIEUX – CNRS (France), Nadja RÜGER – iDiv (Germany).
Intraco brings together specialists in theoretical ecology, community ecology, tropical ecology, ecological modelling, biostatistics, and software development.
PUBLICATIONS
[01] Girard‐Tercieux C, Maréchaux I, Clark AT, Clark JS, Courbaud B, Fortunel C, Guillemot J, Künstler G, Le Maire G, Pélissier R, Rüger N & Vieilledent G (2023) Rethinking the nature of intraspecific variability and its consequences on species coexistence. Ecology and Evolution, 13, e9860. DOI: 10.1002/ece3.9860.