September 2020 I News I Cesab I Biodiversity and oceans
[Call for proposals] The FRB-CESAB call on systematic reviews has been extended until the 9th of September
Two themes: marine biodiversity and agricultural transition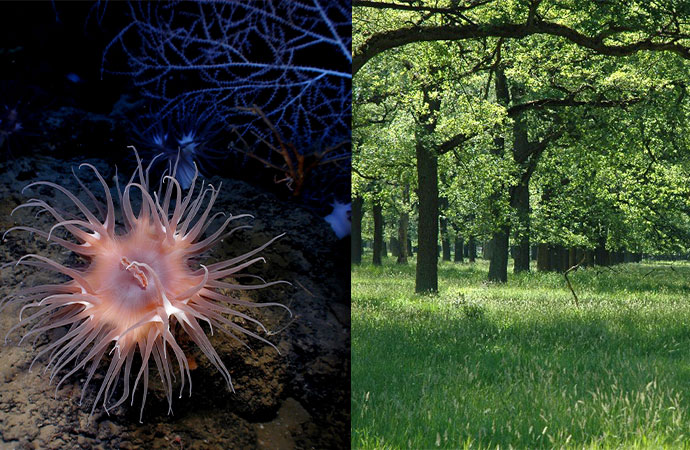 Actinostola / example of agroforestry
The FRB, through its Centre for the Synthesis and Analysis of Biodiversity (CESAB), is funding 2 postdoctoral researchers for up to 18 months, to carry out systematic reviews, using systematic mapping, critical assessment and narrative synthesis of the corpus of selected texts, in order to write a review article for an international scientific journal.
The project may go as far as either a completed lexicographical analysis or the extraction of statistical data from the corpus and their analysis (meta-analysis).
 

Theme 1: State and future of marine biodiversity in a time of global change

 

Theme 2, in partnership with Agropolis Fondation: Solutions for agro-ecological transition that conserve biodiversity

 
Pre-proposals deadline : 9th September 2020, 23:59 CEST
More information can be found on the call page.