June 2022 I News I Cesab I
[Call for proposals] Two calls on biodiversity opening «DataShare» and «Impacts on terrestrial biodiversity in the Anthropocene»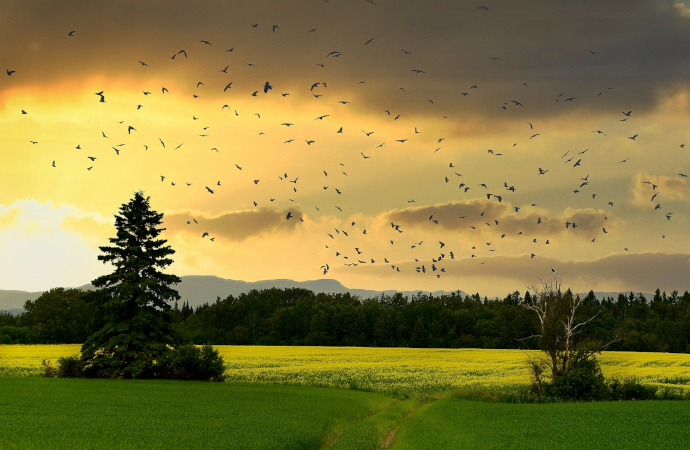 Two calls for proposals will fund 1 to 3-years research projects on biodiversity. deadline on the 22nd of September 2022.
Call for proposals DataShare 2022
The aim of this DATASHARE joint call between the CEntre for the Synthesis and Analysis of Biodiversity (CESAB) of the French Foundation for Biodiversity Research (FRB), the Laboratory of Excellence (LabEX) TULIP, the National Center for Biodiversity Data (PNDB) and the challenge BiodivOc, supported by the Occitanie region and the University of Montpellier is to accelerate the sharing of open-access and large scale 'novel' biodiversity related datasets. This call complements classical biodiversity synthesis calls, which aim at fostering the analysis of existing data and the synthesis of ideas and concepts, with a specific focus on data compilation and sharing. It can be considered as a preliminary step, but not mandatory, before submitting a research proposal to a classical biodiversity synthesis call (e.g. CESAB, sDiv, NCEAS).
For its first 2022 edition, the DATASHARE joint call will fund two 2-years projects.
Call for proposals Impacts on terrestrial biodiversity in the Anthropocene 2022
As part of the implementation of the national "terrestrial biodiversity monitoring" programme carried out by the French Biodiversity Office (OFB), which aims to measure, identify and monitor the influence of human activities on biodiversity and the best practices to be promoted, the Ministry of Ecological Transition (MTE) and the French Foundation for Research on Biodiversity (FRB) are launching a call for research projects on the "Impacts on terrestrial biodiversity in the Anthropocene ". The call aims to characterize the positive, negative or non-existent impacts of human activities and induced pressures on the state and dynamics of terrestrial biodiversity.
The results of the research funded by the programme should help to strengthen the actions of society as a whole, to halt the decline of biodiversity and promote sustainable human development. 
This call for proposals will allow the funding of:
3 data SYNTHESIS projects of three years – these projects should develop syntheses of ideas and/or concepts, analyses of existing data, and should focus on factors affecting the state, evolution and dynamics of biodiversity.
4 to 6 one-year SYNERGY projects – these projects should provide complementary answers to a question that emerges from a research project that has been finalized or is underway, and should help stakeholders with indicators and practices to be promoted or abandoned to preserve biodiversity.
1 to 2 SYSTEMATIC REVIEW projects of two years – these projects must present an inventory of human practices that have an impact on biodiversity and a summary of the state of knowledge on the impacts considered.