Project finished in 2015
BIODIS
Disentangling the linkage between biodiversity and emerging infectious diseases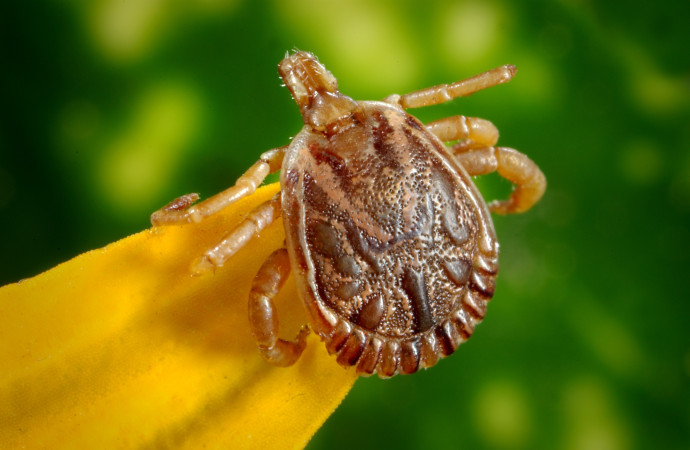 Zoonotic diseases (diseases that are transmitted between humans and animals) represent 75% of emerging infectious diseases. As a component of biodiversity, the diversity of pathogens is a priori greater in more diverse ecosystems, as is the case in sub-Saharan Africa. Two hypotheses have been proposed to explain the recent changes in the distribution and propagation of these pathogens. The first stipulates that on-going climatic changes induce a shift of some of these pathogens toward  more temperate areas. The second hypothesis postulates that increased pressure on natural habitats from human activity leads to the introduction and development of these pathogens within human populations. However, a third hypothesis can be proposed, linking the emergence and increasing impact of infectious diseases to biodiversity loss: biodiversity would have a protective effect that could prevent the transmission and spread of pathogenic agents.
Current research on this topic is mostly theoretical and the available data are sparse. The mechanisms involved, their generalization, and even the possible relationships between biodiversity and infectious diseases remain poorly known. The aim of BIODIS was to analyze and homogenize multiple databases to address a central question with strong societal implications: how can we prevent the emergence and spread of infectious diseases originating from animal or environmental sources? This project also fostered closer relations between scientists and (inter)national public health authorities.

researchers
PI:
Jean-François GUEGAN -IRD Montpellier (France), Benjamin ROCHE – IRD Paris (France), James N. MILLS – Emory University (USA)
Postdoc:
Gabriel Ernesto GARCIA-PENA -National and Autonomous University of México (Mexico)
ouvrir/fermer
Participants:
Xavier BAILLY -INRAE (France); Vanessa EZENWA – University of Georgia (USA); Michel GAUTHIER-CLERC – Fondation Sansuire (France); Parviez HOSSEINI – Ecohealth Alliance (Wildlife Trust) (USA); Felicia KEESING – Bard College, New York (USA); Annapaola RIZZOLI – Fondazione Edmund Mach (Italy); Gerardo SUZAN – Departamento de Etología y Fauna Silvestre (Mexico); Marco VIGNUZZI – Pasteur Institute (France); Marion VITTECOQ – Fondation Sansuire (France); Gwenaël VOURC'H – INRAE (France).
BIODIS project brings together specialists in community ecology, infectious disease ecology, veterinary sciences, parasite ecology, genomics, public health, evolutionary biology and modeling.
publications
[05] Hosseini PR, Mills JN, Prieur-Richard A-H, Ezenwa VO, Bailly X, Rizzoli A, Suzán G, Vittecoq M, García-Peña GE, Daszak P, Guégan J-F & Roche B (2017) Does the impact of biodiversity differ between emerging and endemic pathogens? The need to separate the concepts of hazard and risk. Philosophical Transactions of the Royal Society B: Biological Sciences, 372, 20160129. DOI: 10.1098/rstb.2016.0129.
[04] Meyin A. Ebong S, García-Peña GE, Pluot-Sigwalt D, Marsollier L, Le Gall P, Eyangoh S & Guégan J-F (2017) Ecology and feeding habits drive infection of water bugs with mycobacterium ulcerans. EcoHealth, 14, 329–341. DOI: 10.1007/s10393-017-1228-y.
[03] García-Peña GE, Garchitorena A, Carolan K, Canard E, Prieur-Richard A-H, Suzán G, Mills JN, Roche B & Guégan J-F (2016) Niche-based host extinction increases prevalence of an environmentally acquired pathogen. Oikos, 125, 1508–1515. DOI: 10.1111/oik.02700.
[02] Ezenwa VO, Prieur-Richard A-H, Roche B, Bailly X, Becquart P, García-Peña GE, Hosseini PR, Keesing F, Rizzoli A, Suzán G, Vignuzzi M, Vittecoq M, Mills JN & Guégan J-F (2015) Interdisciplinarity and infectious diseases: An ebola case study. PLoS Pathogens, 11, e1004992. DOI: 10.1371/journal.ppat.1004992.
[01] Suzán G, García-Peña GE, Castro-Arellano I, Rico O, Rubio AV, Tolsá MJ, Roche B, Hosseini PR, Rizzoli A, Murray KA, Zambrana-Torrelio C, Vittecoq M, Bailly X, Aguirre AA, Daszak P, Prieur-Richard A-H, Mills JN & Guégan J-F (2015) Metacommunity and phylogenetic structure determine wildlife and zoonotic infectious disease patterns in time and space. Ecology and Evolution, 5, 865–873. DOI: 10.1002/ece3.1404.