Anne CHARMANTIER
CNRS-INEE (dernière mise à jour décembre 2021)
Directrice de recherche au Centre d'écologie fonctionnelle et évolutive (CEFE)  à Montpellier.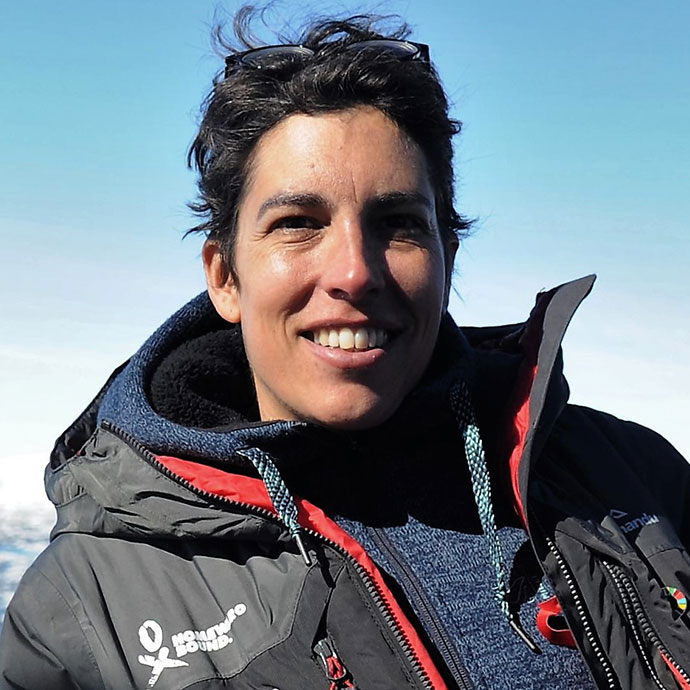 Anne Charmantier  est directrice de recherche au Centre d'écologie fonctionnelle et évolutive (Cefe) à Montpellier. Écologue de l'évolution, ses recherches abordent l'évolution et la génétique quantitative dans les populations naturelles, la sélection naturelle, les réponses des populations et des individus aux changements climatiques, l'évolution en milieu urbain et la génomique environnementale.
Autres fonctions  :
Anne Charmantier est membre : du Conseil du département scientifique "Biologie, écologie, évolution, environnement, sciences de la Terre et de l'eau" (B3ESTE) de l'université de Montpellier et du conseil de la Société européenne de biologie évolutive (Esab). Elle est également coordinatrice d'un projet financé par l'European Research Council (ERC) sur l'étude la sélection naturelle en milieu hétérogène ainsi qu'éditrice associée des journaux Proceedings of the Royal Society – Biological Sciences et Evolution Letters.
Publications :
Szulkin M, Munshi-South J & Charmantier A (editors). 2020. Urban Evolutionary Biology. Oxford University Press doi:10.1093/oso/9780198836841.001.0001
Culina A, Adriaensen F, Bailey LD, Burgess MD, Charmantier A, … & Visser ME (116 auteurs). 2020. Connecting the data landscape of long‐term ecological studies: the SPI‐Birds data hub. Journal of Animal Ecology. In press https://doi.org/10.1111/1365-2656.13388
Perrier C, Rougemont Q & Charmantier A. 2020. Demographic history and genomics of local adaptation in blue tit populations. Evolutionary Applications 13 (6):1145–1165. https://doi.org/10.1111/eva.13035
Radchuk V, Reed T, Teplitsky C, van de Pol M, Charmantier A, Hassall C, Adamík P, Adriaensen F, Ahola MP, Arcese P et al. 2019. Adaptive responses of animals to climate change are most likely insufficient. Nature Communications 10 : 3109. https://doi.org/10.1038/s41467-019-10924-4
Teplitsky C & Charmantier A. 2019. Evolutionary consequences of climate change in birds. In: Effects of Climate Change on Birds, (Dunn P O & Møller A P, eds.). pp. 134. Oxford University Press, Oxford.