Focus on ABS (Access and Benefit-Sharing)
The Nagoya Protocol is an international agreement regulating access to genetic resources and the fair and equitable sharing of benefits arising from their utilization (ABS). It was adopted in 2010 during the 10th Conference of Parties of the Convention on Biological Diversity (CBD) and clarifies the international framework of the ABS mechanism that signatory states are responsible for translating into their national level.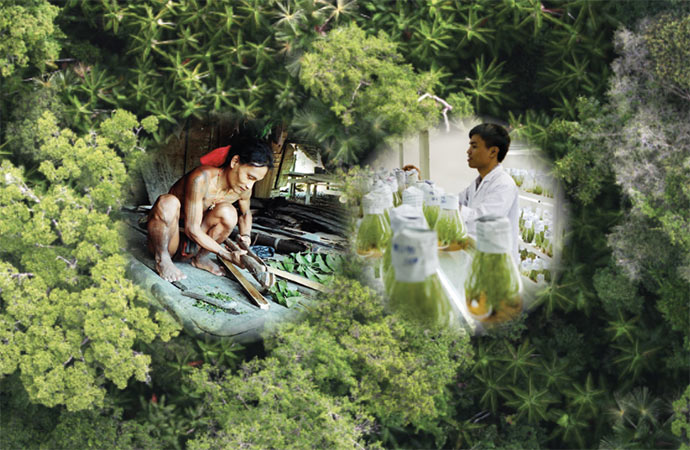 © IRD, Daniel Sabatier // © IRD, Hubert Forestier // © IRD, François Carlet-Soulages
The fair and equitable sharing of benefits arising from the use of genetic resources (GR) and associated traditional knowledge (TK) is intended to restore fairness between providers and users of those resources and knowledge and contributes to the conservation and sustainable use of biodiversity.
The FRB has conducted different studies on ABS in order to support public decision-making, promote discussions about the implementation of a French ABS regime and highlight the stakes of this regulation for relevant actors and in particular researchers.
In cooperation with the AFB (the French Agency for Biodiversity), a ABS working group was established in 2018 to support the implementation of the Nagoya Protocol. It is led by the FRB, and brings together lawyers from research institutes (CIRAD, CNRS, Ifremer, INRA, IRD, MNHN, Montpellier University, etc.), representatives from the Ministries in charge of Agriculture, Environment and Research and industrial actors (including LVMH and Pierre Fabre).
The objective is to ensure that the different documents are updated.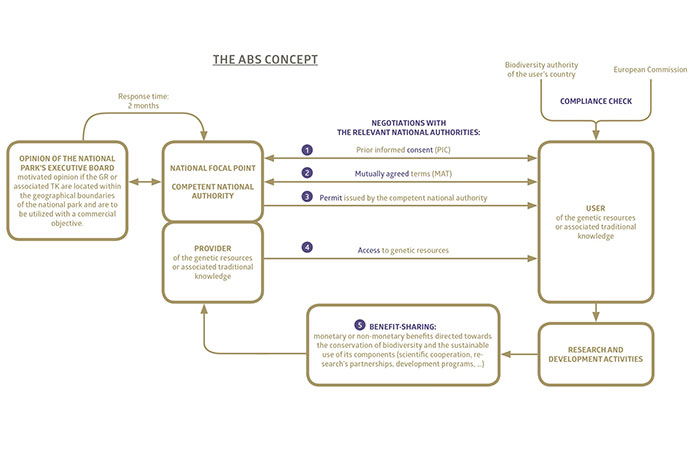 The French legislation on ABS available in English
The French Ministry in charge on environment translated the French legislation on ABS in English. 
Please consult the following documents: